2024 Media Kit

Website
Specialty
Plastic Surgery; Surgery (Specialty)
Audience
Plastic surgeons in reconstructive and cosmetic surgery including breast reconstruction, head and neck surgery, pediatric and craniofacial surgery, hand and microsurgery, wound healing, and cosmetic and aesthetic surgery
Content Focus
Plastic and Reconstructive Surgery—Global Open (PRS GO) is an open access, peer reviewed, international journal focusing on global plastic and reconstructive surgery. PRS GO publishes on all areas of plastic and reconstructive surgery, including basic science/experimental studies pertinent to the field and also clinical articles on such topics as: breast reconstruction, head and neck surgery, pediatric and craniofacial surgery, hand and microsurgery, wound healing, and cosmetic and aesthetic surgery. Clinical studies, experimental articles, ideas and innovations, and techniques and case reports are all welcome article types.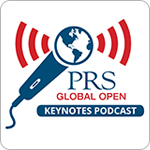 PRS Global Open Keynotes, our monthly podcast, discusses research and techniques from global Plastic Surgery leaders.
Listen to the latest episode.


Organizational Affiliation
Official Journal of the American Society of Plastic Surgeons
Editor-in-Chief
Jeffrey E. Janis, M.D., F.A.C.S.
Advertising Guidelines
Subject to approval by Editor. New copy must be received by the Publisher two weeks before closing date. ASPS Advertising Policies apply.