2024 Media Kit

Website
Specialty
Plastic Surgery; Surgery (Specialty)
Audience
Plastic surgeons in reconstructive and cosmetic surgery including breast reconstruction, head and neck surgery, pediatric and craniofacial surgery, hand and microsurgery, wound healing, and cosmetic and aesthetic surgery
Content Focus
Established in 1946, Plastic and Reconstructive Surgery® (PRS) brings subscribers up-to-the-minute reports on the latest techniques and follow-up for all areas of plastic and reconstructive surgery, including breast reconstruction, experimental studies, maxillofacial reconstruction, hand and microsurgery, burn repair, cosmetic surgery, as well as news on medicolegal issues. The cosmetic section provides expanded coverage on new procedures and techniques and offers more cosmetic-specific content than any other journal.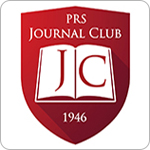 In our monthly podcast, PRS Journal Club, Resident Ambassadors and a special guest expert discuss three Journal Club picks in the context of all relevant background material and with special emphasis on the new studies' effects on current practice and understanding of the plastic surgery procedure or trend being discussed. Listen to the latest episode.


Organizational Affiliation
Journal of the American Society of Plastic Surgeons (ASPS), American Society of Maxillofacial Surgeons, Plastic Surgery Research Council, and The American Society of Reconstructive Microsurgery
Editor-in-Chief
Kevin C. Chung, M.D., M.S.
Frequency
12 issues per year
Advertising Guidelines
Advertisements in Plastic & Reconstructive Surgery may be cancelled up to the issue's published space closing date (the "Close Date") in writing via email. Premium advertising positions require 30 days cancellation notice prior to the issues space closing date. Advertiser will be responsible for, and hereby agrees to pay, orders cancelled after the Close Date, regardless of the date of ad placement. Short rates may apply. ASPS Advertising Policies apply.